a true
phytochemical
super cocktail

Introducing Coffee CBD Oil | a craft collaboration between Stigma and Duluth Coffee Company, combining locally-sourced CBD extract with expertly roasted single origin coffee.
Utilizing coffee beans sourced directly by Duluth Coffee from Costa Rican farmers, this blend has been intricately prepared with a unique cold extraction process that preserves both the complex chemistry and flavor profile of the bean. When this concentrated extract is mixed with CBD, it can enhance and synergize with the cannabinoid in a sort of "extended family" ensemble effect.
The end result highlights the delicate flavors of the coffee bean and offers new nuance to the CBD experience in an amazing plant-based super cocktail that is not to be missed.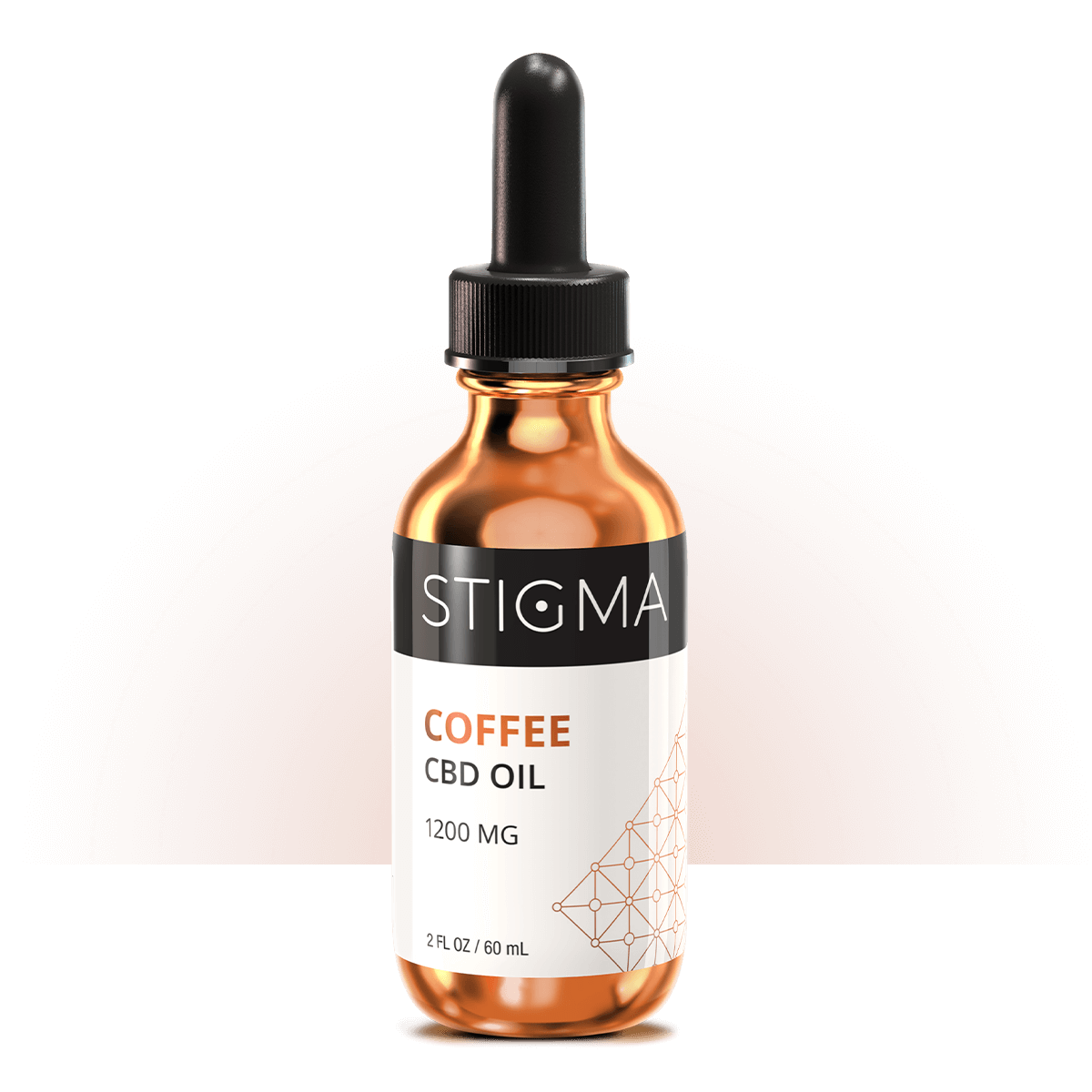 Powered by Duluth Coffee Company
1200MG CBD / 2 FL OZ / 60 ML
INGREDIENTS:
MCT Oil
Hemp Extract
Coffee Extract
Vanilla Bean Extract
Store in a cool dry place.
Stigma CBD Oil is designed to be used as a sublingual tincture. Take a half dropper full or more and hold under your tongue for 30 seconds to a minute before swallowing. If preferred, the tincture can be immediately swallowed—a higher dosage is suggested if taken in this method. To achieve maximum results, it is suggested that the chosen dosage is taken once or twice daily and with consistency. Consistent use provides best results and dosing depends on multiple factors. Connect with Stigma to learn more.