craft-quality CBD products
that embody our dedication to helping people feel better inside and out.​ Cannabidiol or CBD is a non-toxic and non-intoxicating component of the cannabis plant with enormous therapeutic potential.
While CBD will not get the user high or intoxicated like THC does, CBD is still causing quite a "buzz" among science and health professionals.
CBD's effects are highly personal and there is no single product that is right for everyone. The best way to optimize your use of CBD is finding the proper method of consumption and dosage that works best for you through self experimentation.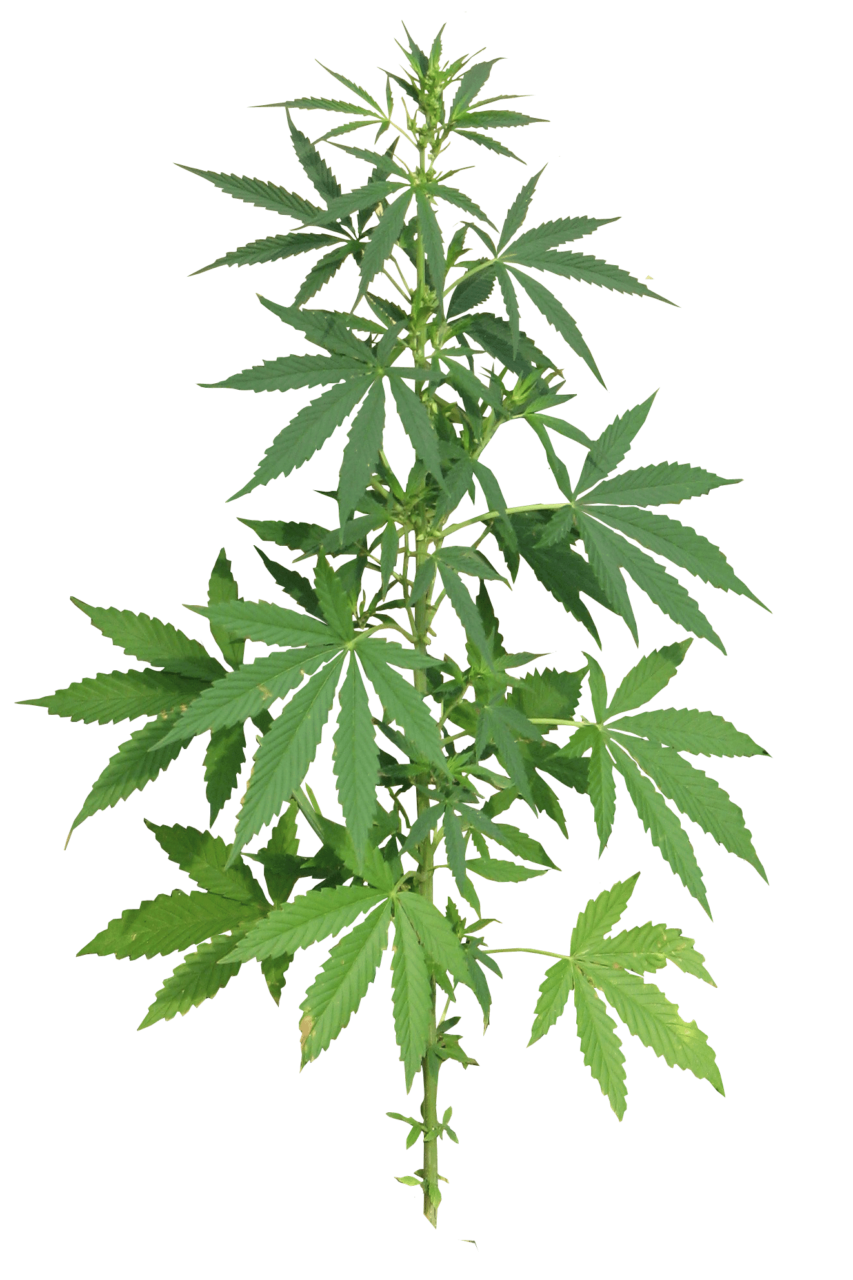 Hemp is a variety of Cannabis sativa. These plants have served a wide variety of purposes for more than 10,000 years: fiber (from the plant's stems), protein (from seeds), oils and smokable portions (from the leaves and flowers). Hemp fibers can be used to make items including paper, clothing, furnishing fabric, rope, and building materials. (The Differences Between Hemp and Marijuana 2020).

Industrial hemp was legal in the United States until Congress passed the Marihuana Tax Act in 1937. Almost 80 years later, the Farm Bill made it so states could regulate the production of hemp and, as a result, CBD. A few years later a new Farm Bill made it federally legal to grow hemp. Hemp oil is the oil extracted from the seeds of the hemp plant. There are no cannabinoids—CBD or THC—in hemp oil. This ingredient is packed with healthy fats and often appears in beauty products for its moisturizing benefits.

CBD (cannabidiol) is a compound found primarily in the flowers and leaves of the hemp plant. CBD is a non-intoxicating component of the cannabis plant with therapeutic potential. (Every Question You Have About CBD-Answered).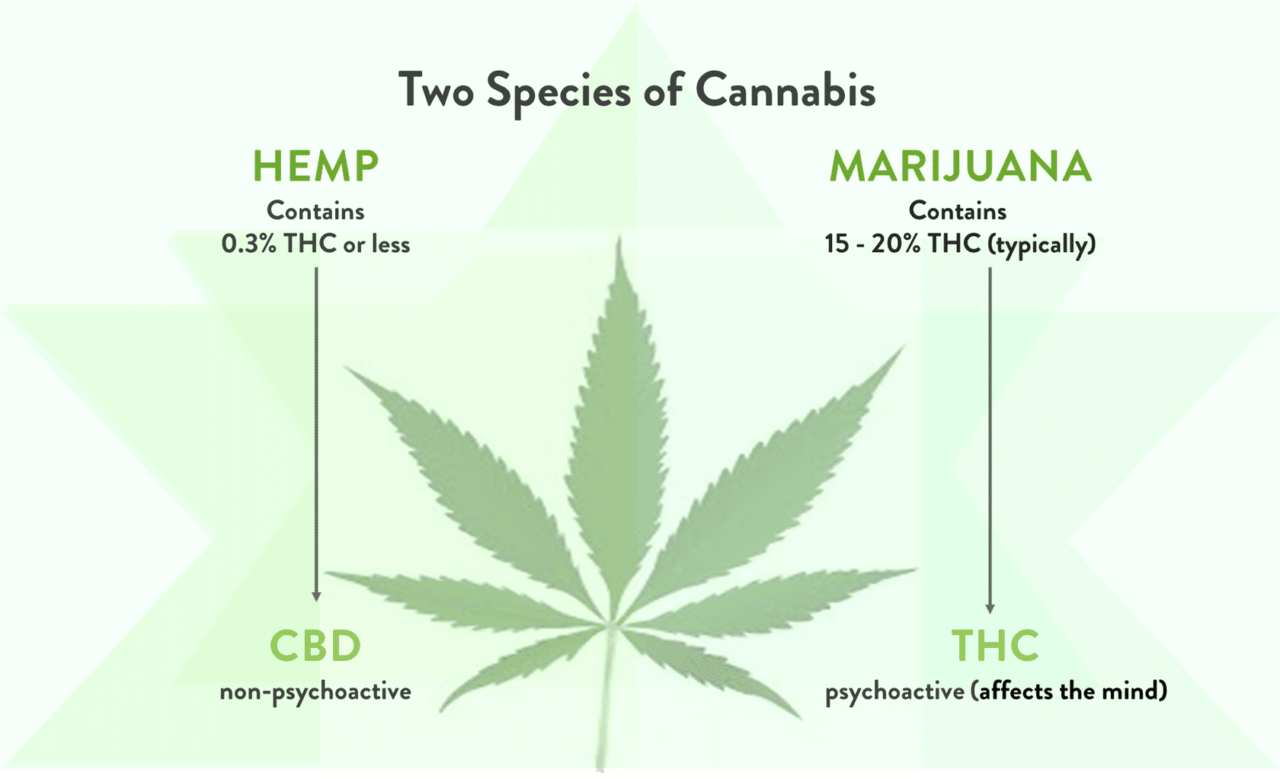 The Cannabis plant has two primary species, hemp and marijuana. Both contain CBD, but there's a much higher percentage of CBD in hemp. THC (tetrahydrocannabinol) is a psychoactive (affects the mind) compound in cannabis. It creates the 'high" feeling that is connected to marijuana.

Hemp has a very low (less than 0.3%) level of THC and produces no psychoactive effects. "Both CBD and THC bind to cannabinoid receptors in your body, which then set off a series of reactions in the brain and spinal cord that ultimately produce their effects."


What is the Endocannabinoid System (ECS) and why it is important?

Endocannabinoids and their tiny receptors are found throughout our body: in the brain, organs, connective tissues, glands, and immune cells. These receptors play a key role in regulating mood, pain and everyday experience. With its complex actions in our immune system, nervous system, and virtually all of the body's organs, the endocannabinoids are literally a bridge between body and mind.

By understanding this system, we begin to see a mechanism that could connect brain activity and states of physical health and disease. When ingested, CBD interacts with our ECS because it also contains cannabinoid receptors. Our bodies are made up of two major types of cannabinoid receptors: CB1 & CB2. Both of these receptors are found in our skin.

CBD products have gained massive popularity and you can find them in many forms including: oils, tinctures, gummies, lotions, dog treats etc. Stigma provides spa partners with a variety of products to help their clients experience the benefits of CBD.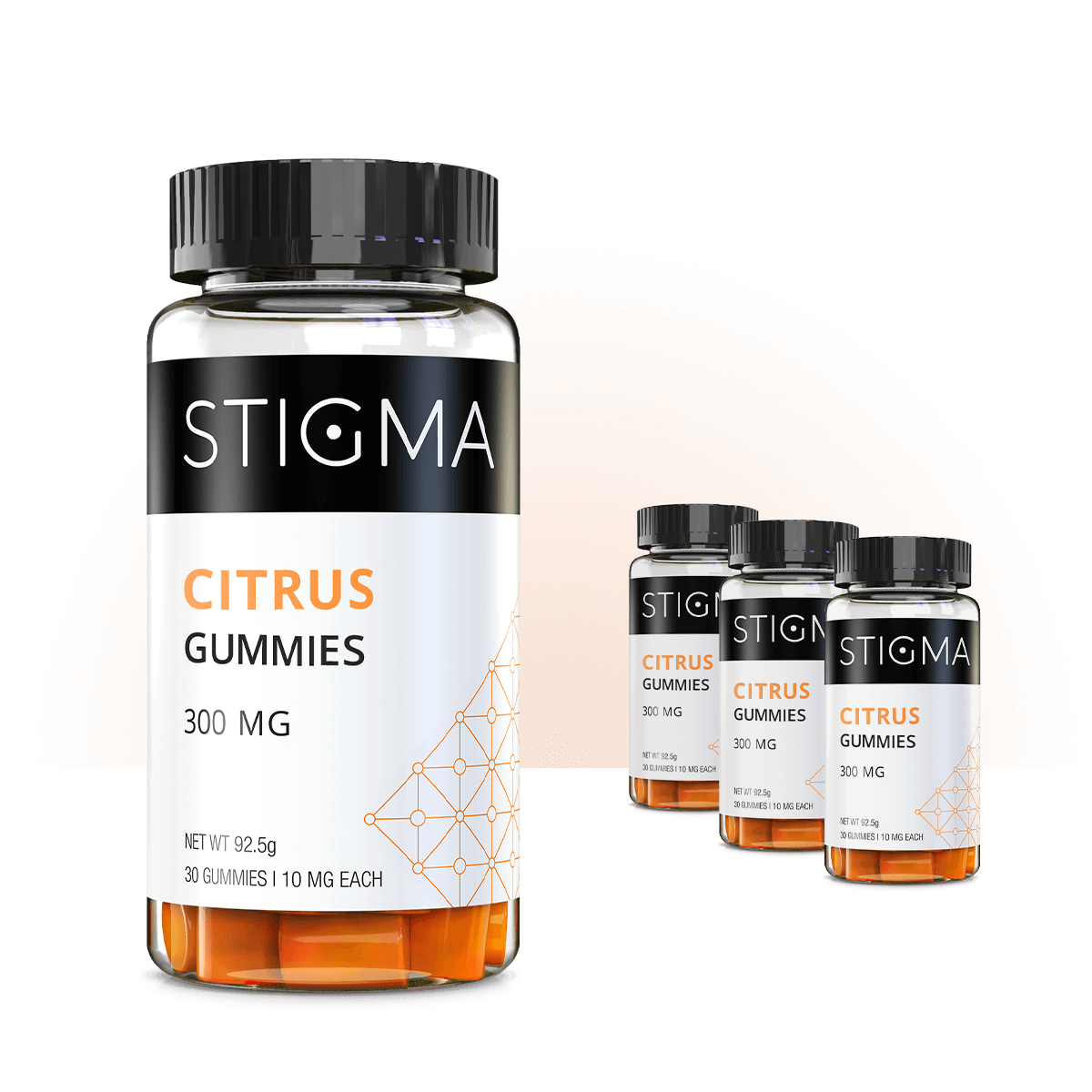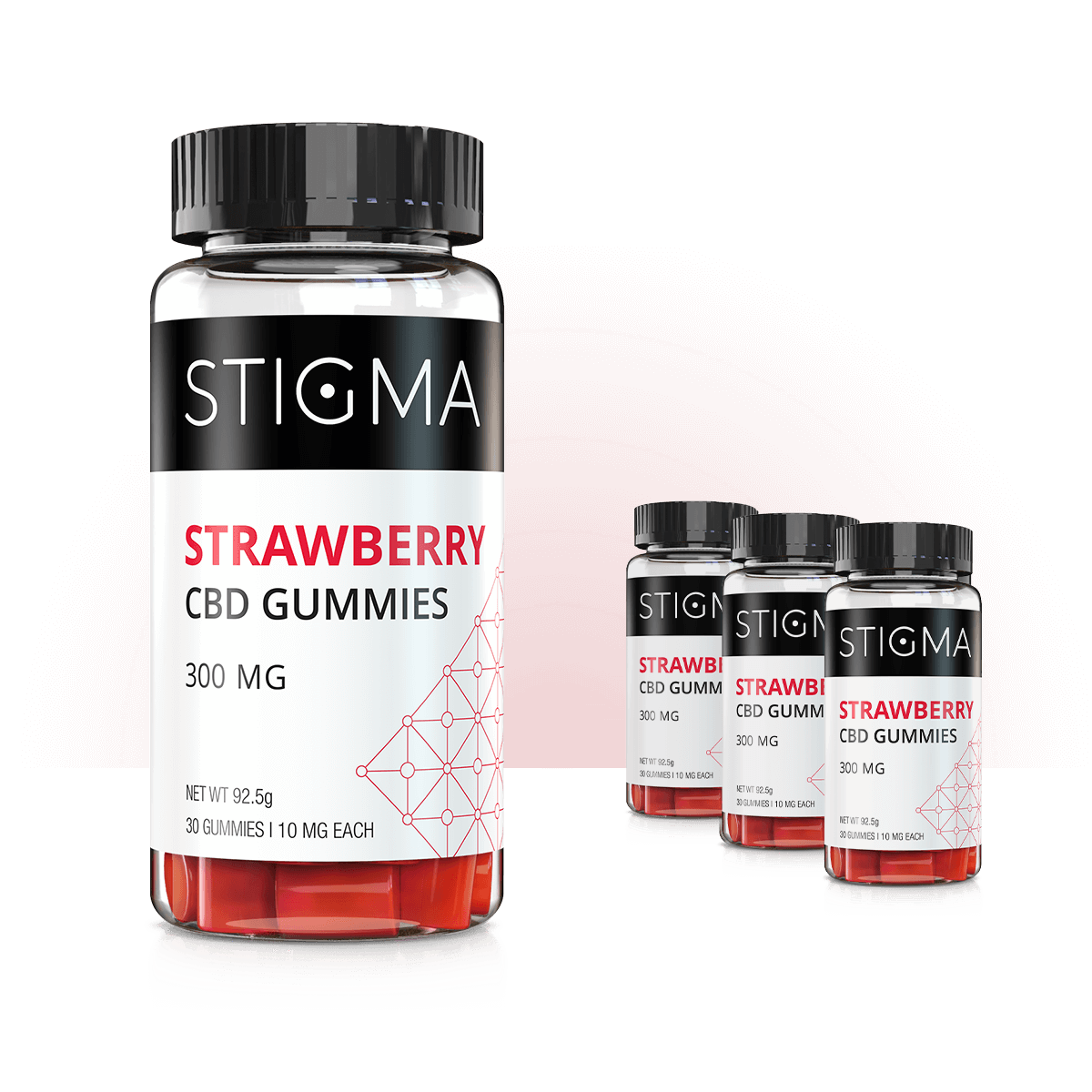 The main challenge might be stopping yourself from eating too many!

Our CBD Gummies are designed for long lasting and saturating effects that will break down progressively throughout the day. As a result, the relaxing effects will slowly be released into your bloodstream which is beneficial day and night.
Suggested Use
The main challenge might be stopping yourself from eating too many!
Suggested Use:
To achieve maximum results, it is suggested to take 1 gummy as needed or as directed by your healthcare provider. Chew thoroughly before swallowing. 
If you're just starting out on your wellness journey, we advise taking a gummy or two every morning for at least 30 days and monitoring how you feel. If you don't get the desired results, adjust the amount gradually as needed. 
For more information, please contact Stigma.
INGREDIENTS
FAQ'S
Testimonials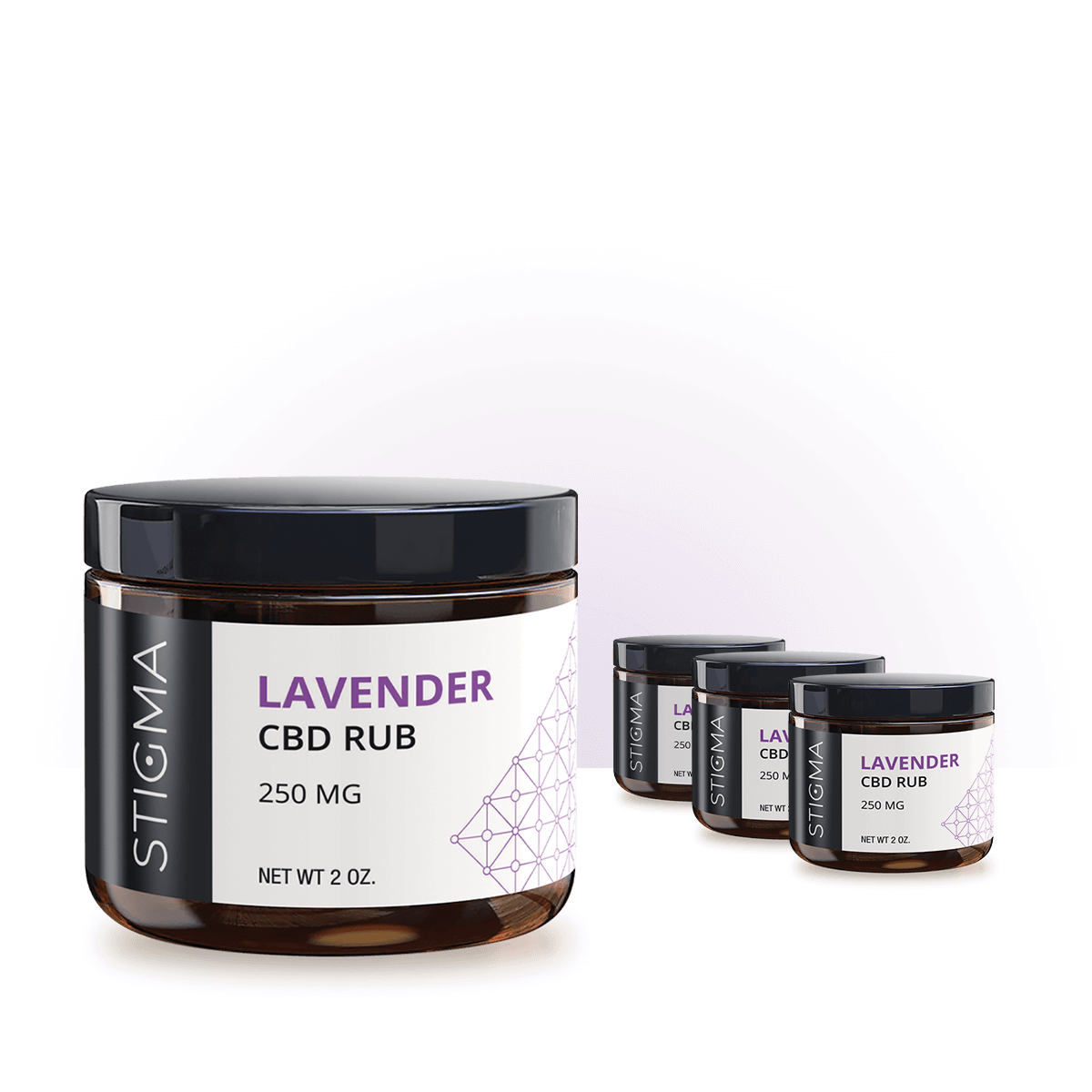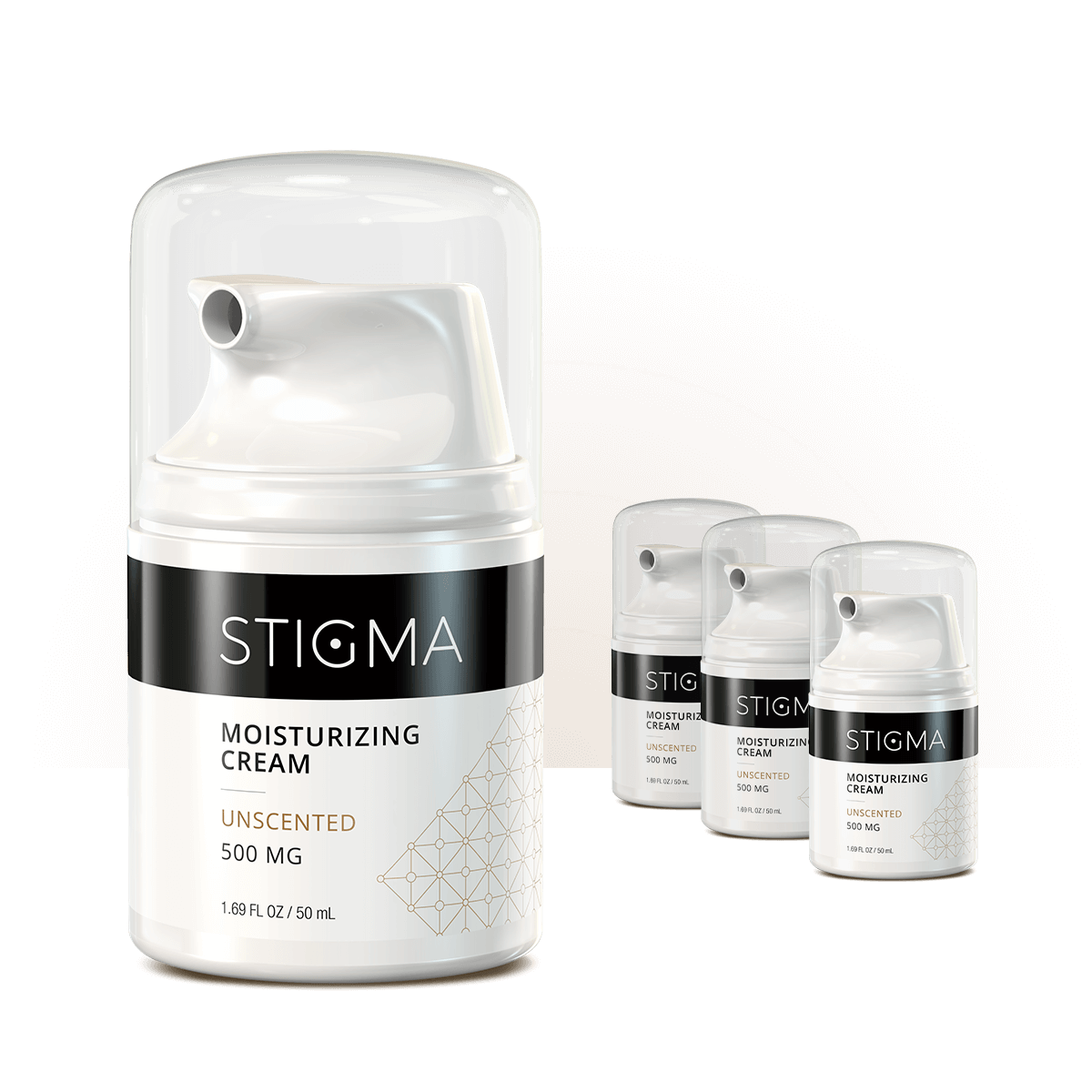 Made with a blend of organic oils and therapeutic grade essential oil, Stigma topicals deliver calming relief for sensitive skin when used as needed.

Ideal Use: Apply liberally as needed for soothing relief from occasional aches and pains associated with sore muscles or joints.
Suggested Use
Suggested Use:
Apply this topical rub directly to areas of concern. Use liberally and repeat as necessary. If you are pregnant or nursing, consult a physician prior to use.
Examples include:
– Pressure points
– Sore Muscles & Joints
– Dry Skin, Sunburns
– Feet
INGREDIENTS
FAQ'S
TESTIMONIALS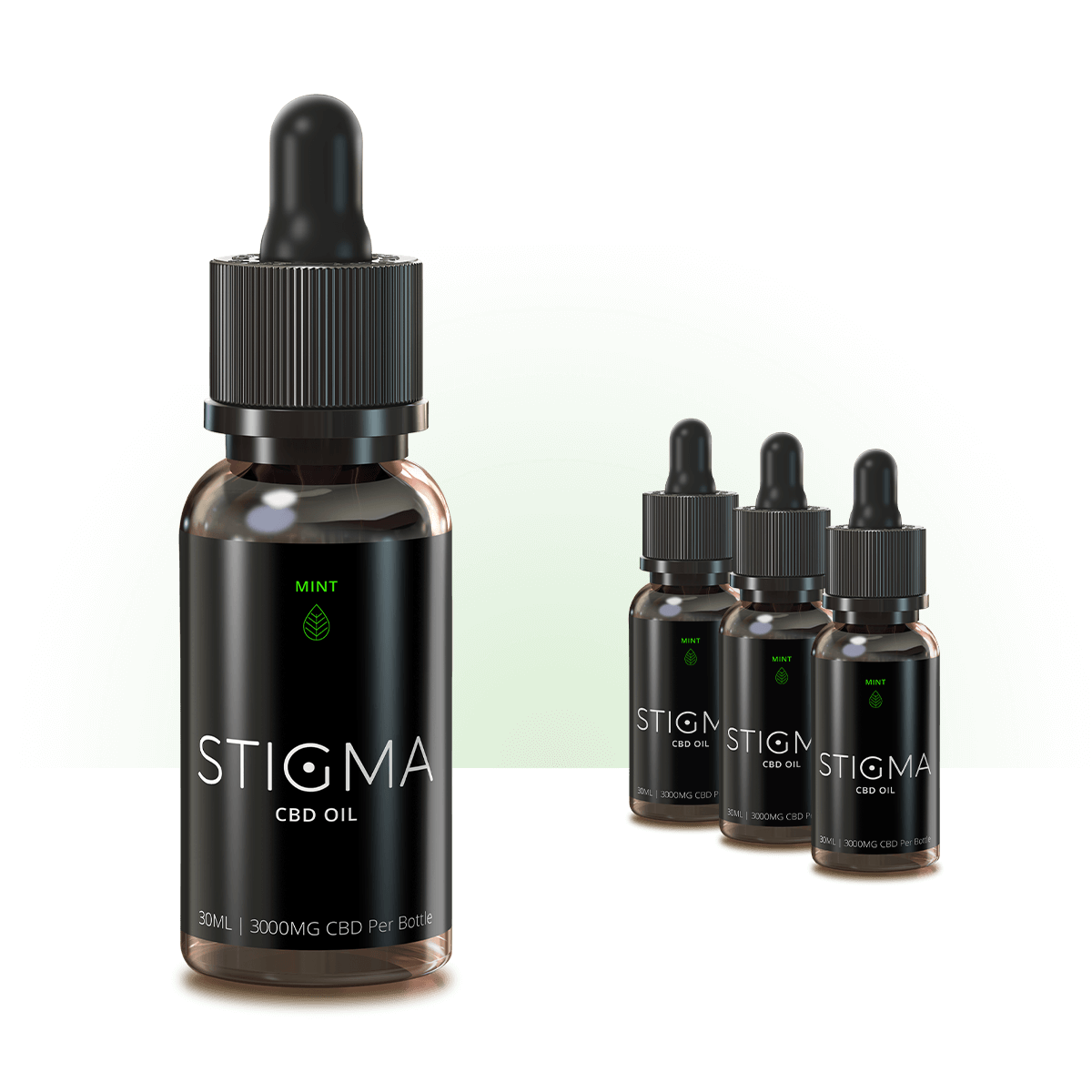 Stigma's Mint Oil is a good fit for users of all levels of experience. Designed to support mental clarity and can help promote calmness while also managing stress relief.

With its refreshing taste, our mint oil is lab certified for purity and meets the highest standards with no additives, fillers or chemicals that can cause side-effects.
Suggested Use
Our Mint Oil is simple and easy to take daily. 
Suggested Use:
Stigma Mint Oil is designed to be used as a sublingual tincture. Take a half dropper full or more and hold under your tongue for 30 seconds to a minute before swallowing. If preferred, the tincture can be immediately swallowed—a higher dosage is suggested if taken in this method. To achieve maximum results, it is suggested that the chosen dosage is taken once or twice daily and with consistency.
Consistent use provides best results and dosing depends on multiple factors. Connect with Stigma to learn more.
INGREDIENTS
FAQ'S
TESTIMONIALS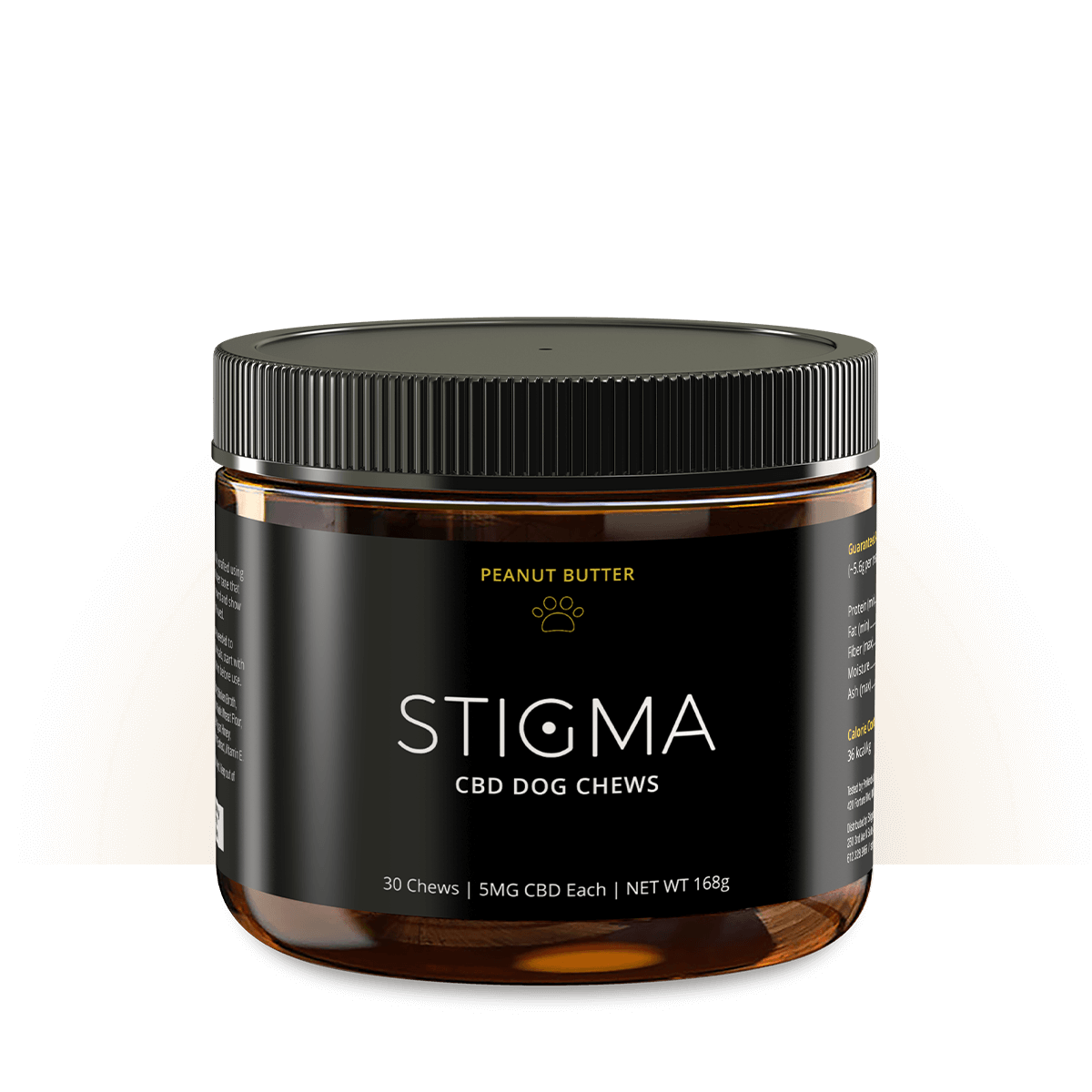 Stigma Dogs Chews are a new treat designed to soothe, reward and show your furry friend how much they're loved. Whether you're training your pup, or just want to reward them with something tasty and healthy – Stigma Dog Chews are the natural choice.

Designed for dogs with anxiety, provides a tasty alternative to abrasive chews, and supports healthy teeth & gums
Suggested Use
Give one Chew as needed to achieve desired effect. For small animals, start with half a Chew. Consult your veterinarian before use.
Store in a cool, dry place away from heat and sunlight. Keep out of reach of children.
INGREDIENTS
FAQ'S
TESTIMONIALS
Stigma's Gel Caps are the perfect option for those looking for a quick-to-take, travel-friendly and effective solution to help ease your everyday stress and anxiety. Easy to consume, precise serving and small enough to go wherever wellness maybe needed.
Suggested Use
Easy to carry, easy to use. 
Suggested Use:
To achieve maximum results, it is suggested to take capsules one at a time with water or other drink. Consistent use provides best results, and we advise starting with one gel cap every morning and evening while monitoring how you feel for 30 days. After the first 30 days, you can adjust the number of gel caps you take.
If you are pregnant or nursing consult a physician prior to use. For more information, please contact Stigma.
INGREDIENTS
FAQ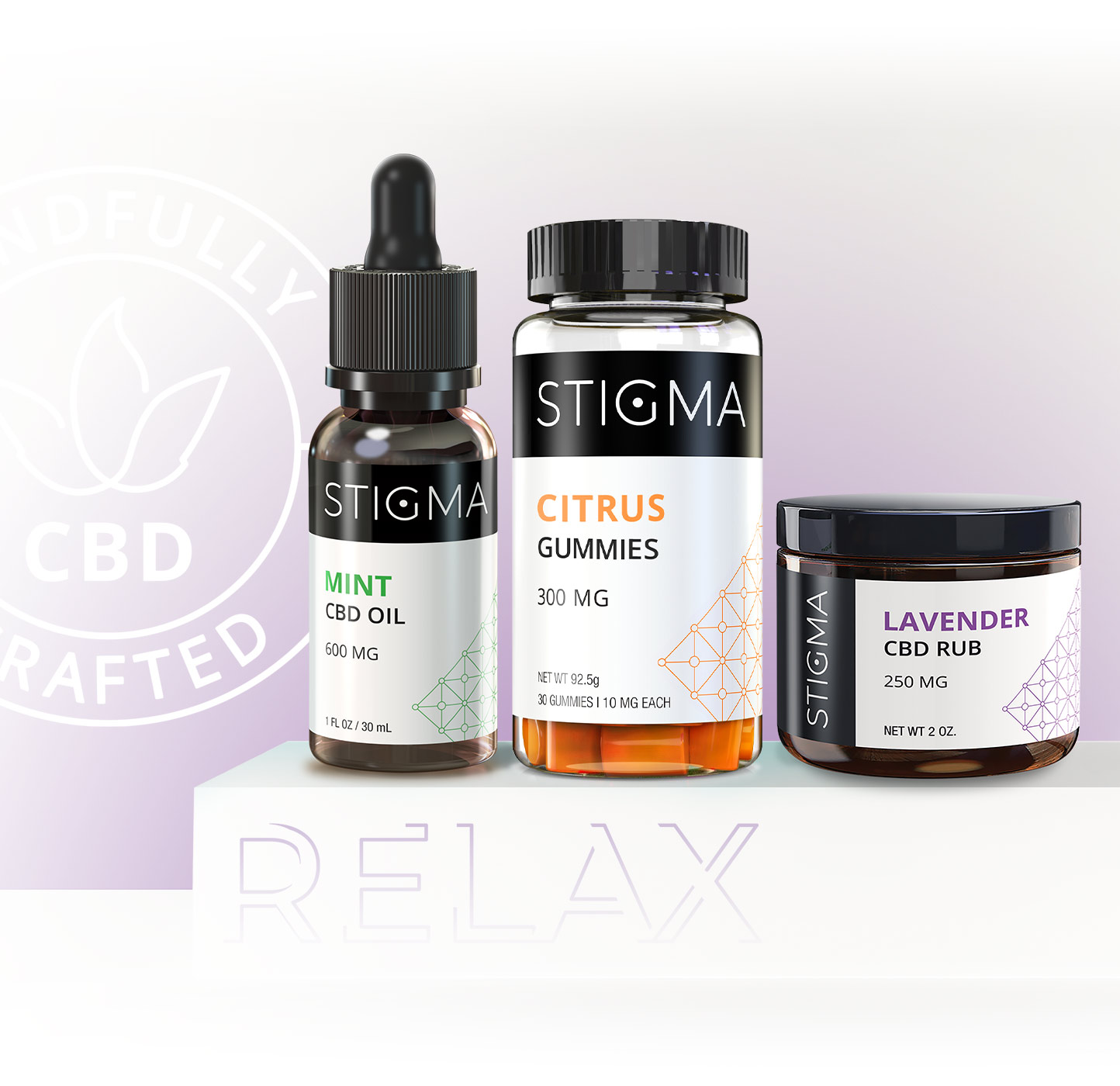 $199 (Retail Value: $440)
$199.99 (4PACK)
SRP per Oil & Gummies bottle: $59.99
SRP per topical: $49.99